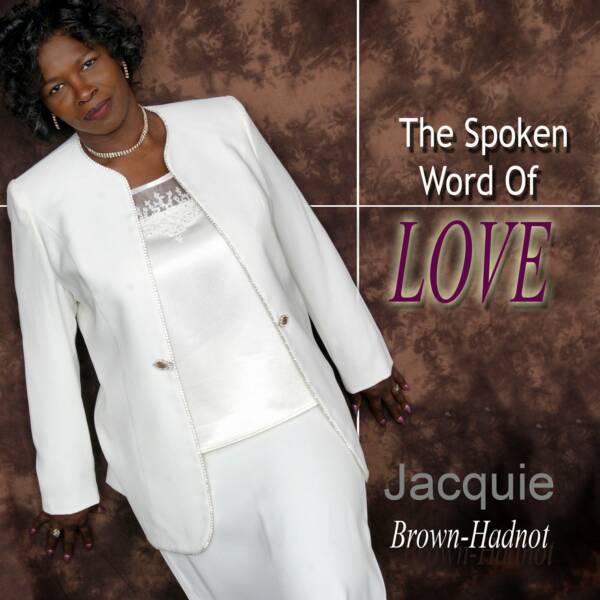 Dr. Jacquelyn Brown-Hadnot is an author, teacher & psalmist whose passion is to teach the bible in a way that changes lives.  It is her great love for the Body of Christ that prompted Jacquie to birth It Is Written Ministries, Inc.  It Is Written Ministries is a unique non-profit ministry that endeavors to encourage, motivate, and educate individuals to walk in wisdom, character, and holiness.  It Is Written feeds the triune man; mind, body and spirit through outreaches such as food and clothing pantries, nursing home outreaches, meals to the homeless and several teaching ministries on foundations for victorious Christian living, biblical financial principles, prayer and worship.

Jacquie frequently ministers music where she speaks.  As a psalmist music is a vital part of worship.  Jacquie uses music as a way to connect to the heart of God's people.

Jacquie is a Spoken Word Psalmist and her CD "His Mercy Endures Forever" has received nationwide airplay.  Her CD has received numerous awards and nominations:

>>2007 Newsome Award Nominee >>2006 Newsome Award  Winner  >>2005 Joy Night Music Award  Winner  >>2005 National Omer Award Winner  >>2006 Momentum Award Nomination.  >>2006 Just Plains Folks Nomination

Jacquie's current project is entitled, "The Spoken Word of Love."

Lyrically, this is a very intimate album born out of Jacquie's personal worship time and much of the music pours from the heart and soul of Jacquie's intimate relationship with the Father.

Jacquie wrote all but one of the fourteen songs on "The Spoken Word of Love" and the Psalmist says the songs are her exploration into our love relationship with the Father.  The Spirit of the Lord spoke to her at the beginning of the birthing process with words that set the atmosphere for the entire CD.

"Every encounter with God during this new season involved love, intimacy, and communication between us.  He often spoke of love and its relationship to our life of prayer, fasting and obedience."  The Spirit of the Lord would bring songs to my heart and each song was more intimate than the first.  One day the Spirit of the Lord said, "The music that you are about to birth for me requires a deeper level of intimacy, therefore you must go deeper into me."

Ministry\Artist Spotlight

Ministries\Artists!! If you would like to be on the Ministry\Artist Spotlight Page, please complete the information form:

Ministry\Artist Fee:  $75.00

Payable thru Paypal or by mail with money order\cashier's check.

7 Days on the Spotlight Page

Included in the Package:  Featured on Station Page, Spotlight Page Bio & Pics,

links to 2 sites of your choice,  an interview on GLORI Radio.

Meet Jacquie Brown-Hadnot

Author, Teacher & Psalmist